You can use the Check for New Version option on the main menu to see whether a newer version of Bitmeter is available for download: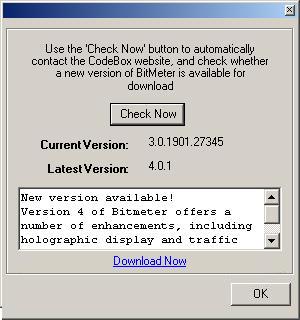 You must be connected to the Internet for this feature to work. If a new version is detected then a link will be displayed, directing you to the download site.
If you access the Internet via a proxy server, you will need to enter the appropriate details on the Settings Screen for this feature to work.